Daniela Moroz
I was born in the San Francisco Bay Area to two windsurfers that chased the wind and waves all around the world. My parents brought me along on all their travels and I spent much of my time on the beach and in the water. In about 2005, my dad started kiting. In 2012, I learned to kite as well, and eventually began racing on a formula board in the famous Thursday Night Racing Series at iconic Crissy Field; I fell in love with racing, and competed in the entire 2014 season at the St Francis Yacht Club. I learned to foil soon after, and raced in my first international event in 2015 in La Ventana.
Since then, my love for going fast on water has earned me 4 World Championship titles in Formula Kite (2016-2019), 3 European Championship titles (2017-2019), the 2019 Kite Foil World Series title, a nomination for the 2018 Rolex World Sailor of the Year, and the 2016 US Sailing Rolex Yachtswoman of the Year award.
Now, I'm studying business at the University of Hawaii on the island of Oahu, and balancing out my studies with some freeride foiling around the island. Eventually, my goal is to compete in the 2024 Olympic Games. Between now and then, I'm looking forward to more sessions with the Levitaz team!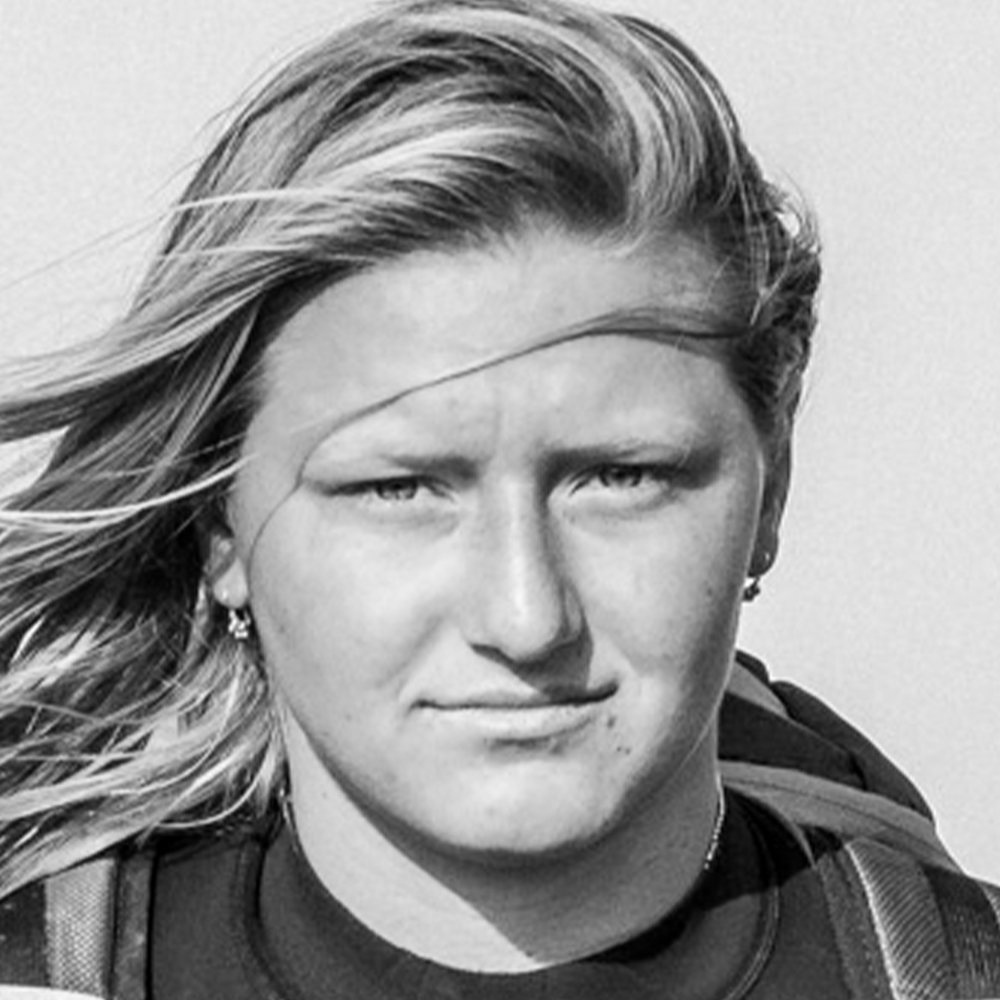 DATE OF BIRTH
02/02/2001
NATIONALITY
US-American
RESIDENCE
Oahu
DISCIPLINES
Kite Race
FAVORITE MOVE
Going faaaaast
FAVORITE BEACH
My home spot - Crissy Field in San Francisco
SHOP DANIELA`S FAVOURITE GEAR
R5 RACE SERIES