Payment
Payment options
You have the following payment options for your orders:
Stripe / Prepayment
Fastest transfer, immediate dispatch, secure.
For the prepayment option, we reserve the right to cancel the order after three weeks, if payment has not been received by this time.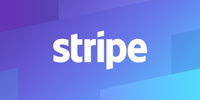 Secure payment
At Levitaz your security is our concern. With a secured connection over SSL to our online store, a secured connection to Stripe and a 128 bit encryption we provide secure payment for all your orders.